It's Christmas.
A time of joy.
A time of peace.
A time of benevolence.
What is Christmas to you?
What is the message you plan to send to someone?
If you already have one, please share with us.
If you don't have one check out the following
20 Selected Christmas Messages
1. May love be in your life, May hope be in your heart, May peace be in our world.
2. Wishing you all the timeless treasures of Christmas… The warmth of home, the love of family and the company of good friends.
3. May beautiful moments and happy memories surround you with joy this Christmas.
4. Happy Holidays!  and may success and happiness knock on your door throughout the New Year!
5. May you and yours have the spirit of Christmas which is peace, the gladness of Christmas which is hope, and the heart of Christmas which is love.
6. May the timeless message of Christmas fill your heart and home with joy today and throughout the coming year.
7. May you have the spirit of Christmas which is peace, the gladness of Christmas which is hope and the heart of Christmas which is love.
8. May your Christmas sparkle with moments of love, laughter and goodwill, And may the year ahead be full of contentment and joy. Have a Merry Christmas.
9. Love starts from your house, to your neighborhood, to your community, to your nation and to the whole world. Spread love to all those you meet. Let everyone feel the love of Christ. Merry Christmas to you!
10. The best gifts in life  will never be found under a Christmas tree, those gifts are Merry Christmas.
11.  Faith makes things possible, Hope makes things work, Love makes things beautiful, May you have all three this Christmas!
12.The babe of Bethlehem was born today. May His peace, love and serenity descend upon you and remain with you forever and ever!
13. May your Christmas time be bright from the moment it starts, With many wonderful things that brings joy to your heart.
14. May the joy and peace of Christmas be with you all through the Year. Wishing you a season of blessings from heaven above.  Merry Christmas!
15. X'mas is love.. X'mas is dedication…  X'mas is happiness. Happy X'MAS to you and your family with a bunch of love and prayers.
16. May this Christmas be so special,  that you never ever feel lonely again & be surrounded by loved ones throughout! Happy Christmas.
17. I wanted To give you something really awesome but i didn't have enough wrapping paper I am pretty big.. Merry Christmas!!!!
18. Christmas gift ideas / suggestions:
To your enemy, forgiveness.
To an opponent, tolerance.
To a friend, your heart.
To a customer, service.
To all, charity.
To every child, a good example.
To yourself, respect.
Lovely Christmas Images for Your Facebook Cheers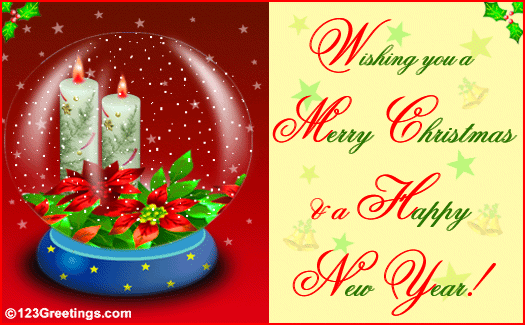 Beautiful Christmas Images with Quotes, Christmas quotes with pictures
Christmas art for Facebook status
………………………▲………
……………………..☼☼.………
……………… …*•○♥○•*………
……………… .*♥♫♀♂♫♥*'………
………..……*♥•♦►♫◄••♥* ………
… ……………*♥☺▬♥☺♥▬☺♥* ………
………….*♥•♥▬#♠ ♥#▬♥•*♥*………
…………*♥♫♥♥▬♫♥ ♥♫▬♥*♫* ………
………*♥☺♥☺♥♫*♣♥♫♥☺♥☺ ♥*………
…….*♥♣♫♥♣♥☺♥♫♥☺♥� �♫♣♥*………
…….*♥♥☺♣♥♫♥♥♫♥☺♥♫ ♥♣☺♥♥*………
….……………………▓█.……………………….
…….…………………▓█.……………………….
…………………… .๑۩۞۩๑…………………
…………Merry Christmas Friends……
……………¨♥*✫♥,
………,•✯´………´*✫
…….♥*……………. __/\__
…….*♥…………… ..*-:¦:-*
…¸.•✫………….……/ .•*•.\
…~`,`~……………… |
¸….✫………………. *•*
´¸…*♥..´¸………..*♥♫♥ *
´¸¸♥*…………….✯•♫•♥ •*
´¸.•✫ ………….. *♥•♫•♫♥*
~`,`~…………. ✯♥•♦♫♥•♥*.
`.✫`………….. *♥☺♥•♥•☺♥*.
●/ …………….✯♥•♥♠♫♥#♥•♥ *..
/▌…………….*♥♫•♥♫•♥♫♥ •♫♥*
/ \………………….. ╬╬╬╬
──────╔╦╗╔╗╔╗╔╗╗╔───────
──────║║║╠─║─║─╚╣───────
──────╝─╚╚╝╩─╩─╚╝───────
╔═╗╗─╔╔╗─╦╔═╗╔╦╗╔╦╗╔╗╔═╗
║──╠═╣╠╩╗║╚═╗─║─║║║╠╣╚═╗
╚═╝╝─╚╝─╩╩╚═╝─╩─╝╩╚╩╩╚═╝
❊..(
✿.(,)
❊|::::|.☆¸.¤ª"˜¨
✿|::::|)/¸.¤ª"˜¨˜"¨
❊|::¸.¤ª"˜¨¨˜"¨
✿%¤ª"˜¨¨ᴳᴼᴼᴰ
❊#ª"˜¨ ᴺᴵᴳᴴᵀ﹗