As at my last count, there are well over 500 MLM or network marketing companies.
Many have gone completely obsolete while many are barely just there.
Chances are many will still come and go.
Looks like we'll never learn from the outcomes of these companies, so long as they come with the promise of easy life.
We'll always join the latest one in town.
220 Diseases, One Cure…For Real?
In this country, a small boy in China can just put together a small concoction and come and tell us it cures 220 diseases and before you know it, we'll be running around promoting the concoction.
I do have a beef with MLM companies, not because of anything but because they have become permanent vehicles to siphon people of their little hard earned cash.
The Get Rich Lies in MLM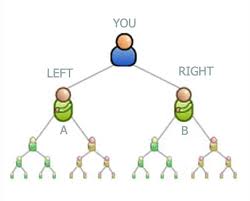 I'm sure a couple of us here have tried to get rich with some of these network marketing companies. There is always that impression that this is going to be the "wave of the future", a business model that is gaining momentum, growing in acceptance and legitimacy and, as its promoters claim, will eventually replace most other forms of marketing and sales.
The impression is further sealed as we see some people who claim to have gotten cars and would be travelling the nations all because they belonged to the MLM Company.
Many people seeing that now go as far as registering their brothers, sisters, children, spouses, and friends and so on. Working hard to get their own cars, they eventually get disappointed as they realize that people are not joining anymore
Here are 4 Reasons MLM Companies Don't Work on the Long Run
1.The Products and Services are expensive
People don't seem to see this. However, it's true that these network marketing companies build into the products the so called commission they will pay you. This makes the prices of the products out of the proper rate.
How many times have you bought a sachet of tea, like lipton, something you should buy less than N20, you ended up buying it N100 or more?
.
2. The Products Do Not Add Value in the Long Run
Most times the products involved in these MLM companies that promise heaven just don't live up to it.
Some years ago, my mother got sick. I sent her money to go to the hospital but she went for Tianshi products and lied to me she had started treatment.
The so called Tianshi supplements didn't work. It was at the point of death that my Mum opened up to me and we had to rush her to a teaching hospital. We ended up spending over half a million naira to save her life.
These vitamins and so called natural teas never replace the place of proper checkup and treatment when someone is sick. The vast testimonials you see in the trainings are hand picked cases that the details are not often known.
3. MLM Strains Relationships
Just introduce 5 people and let the 5 people introduce 5 and bam, you are on your way to Bahamas, right?
Only if that was easy.
Building a network is not easy especially if the players are required to pay to be in the network.
4. Favors only the Early Entrants
This is why MLM becomes a pyramid scheme at the end of the day. The profit made from the product sales are not enough to make up for the compensations in the system.
To really make it, you have to recruit people. And those people have to recruit people. So the late joiners are left as the brunt bearers.
Final Thoughts
As should be obvious from this article, these are my opinions only. I am only familiar with a few MLM opportunities, and I happily admit that I did not get past the joining level.
I am very open-minded, and I'm sure many people have good experiences with MLM.
That said, if you are involved in MLM or are presented with an opportunity please consider my points above, try to cut past all the hype that is likely to be associated with the presented opportunity, and use your own mind to decide the value of the opportunity.